Over-weight shipments, commonly referred to as heavy haul, require careful planning to ensure safe, on-time delivery. For over 25 years Mike O'Brien Specialized Heavy Hauling Inc. has been providing our clients with the best in heavy haul and heavy equipment transportation.
Heavy haul trucking demands attention to details, it is important to work with a trucking company accustomed to working with heavy haul requirements including permits, safety and equipment. With our diversified fleet of trucks and trailers we can handle oversized hauling, or anything you can think of, that can be placed on our trucks and accommodate your over-sized and heavy haul transportation.
We proudly serve trouble-free the entire state of California.
Our services include:
TransportaTion Service
Mobile homes
Modular buildings transportation
Heavy equipment transportation
Over dimensional loads transport
Machinery transport
Port services
Construction equipment
Industrial equipment
Farming equipment
Bulk
Vessel Transportation
Power Generators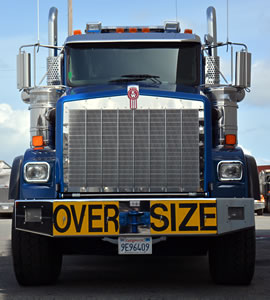 ---
Why choose us
We are on-time
We travel safe, and know hauling safety
We are licensed, bonded, and insurured
Our staff has over 25 years experience
Check our proven track record.
The right equipment for the job
Knowledgable Drivers
No job too large
If it can be moved, we can move it!
---
Heavy Hauling
We move your heavy items with ease.
Friendly Staff
We deliver with a smile!
Insurured and Bonded
Every driver, every truck, every job.